The journey of how a Doctor followed his passion and became a filmmaker! Dir. Ercan Kesal chats up with Divya Jay of the CIFF team and shares his journey as how to he followed his heart to become what he is today.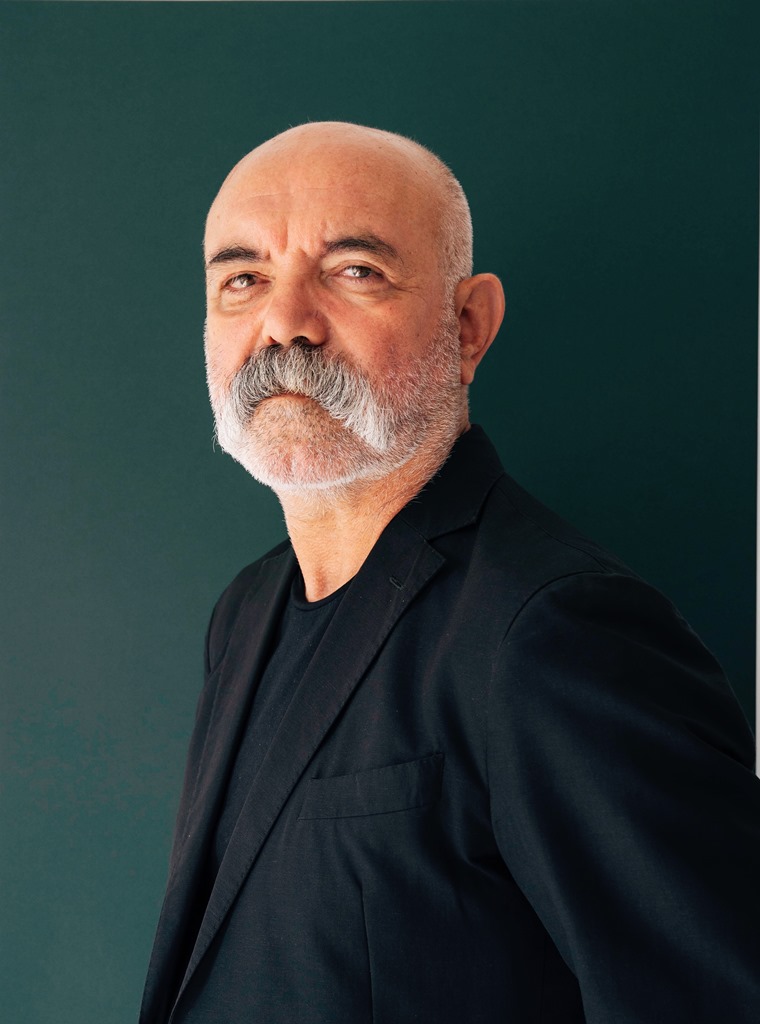 Tell us about your background and how you got into filmmaking.
I was born in 1959 in a small village in the middle of Anatolia. I studied Medicine and I worked in the same geography for a long time as a Medical Doctor. My movie career started with Nuri Bilge Ceylan's Uzak film as an actor. My collaboration with the same director continued in 2008 with Three Monkeys and in 2010 with Once Upon a Time in Anatolia as a screenwriter and as an actor. I worked as an actor on national and international projects for a long time. I decided to shoot my first film 'You Know Him' in 2019.
What challenges do you face as a filmmaker?
A good film starts with an idea, with a plain and simple sentence. Maybe this is the hardest part. Film business is an industrial effort. So, the first thing you have to do is to be able to finance your movie. To bring together a perfect film crew is not always possible. There is always a problem during the shooting process and this is also a natural part of the process. You must be ready for it.
What genres of films do you make?
My first film was a documentary named 'Gone With the Hazelnut' in 2017. It was about the domestic migration of agricultural workers. Starting with 'You Know Him' I am planning to shoot feature films in the future. 
According to you what are the qualities that are needed to be a successful filmmaker?
To be a perfect observer is a must. You have to be fully aware of the details. And you have to have a strong insight about your subjective story. If you don't have these, you can't tell someone else's story. 
How different is short film making from feature film making?
I haven't shot a short film before, but I don't believe that a short film is a shortened version of a feature film. A feature is a novel; a short film is a story. Both have to be done with the same sensibility and seriousness. 
Tell us about the making of your film YOU KNOW HIM.
I adopted the script of 'You Know Him' from my book with the same title. Both the book and the movie are autobiographical. I tried to revive my own municipality candidacy process during the 2000s after 20 years in the same location. 
How do you choose the star cast for your film?
I auditioned the cast. I decided to play the lead in the last minute. And there are a lot of non-actors who were already with me during the elections 20 years ago. It was a nice Deja-Vu. 
Who are your favourite filmmakers and movies?
Bergman, Tarkovski, Kurosawa, Ozu are the masters. Andrey Zvyagintsev's The Return and Leviathan, Maren Ade's Toni Erdmann are wonderful films. I also have affection for Romanian films. 
Please give a message to aspiring filmmakers.
Read a lot, write a lot, watch a lot. 
Please share a few words as to how you feel about your film being shown at 18th Chennai International Film Festival.
It is always an honour to be a part of such a reputable festival.