Knowing and having basic knowledge of all the departments that you work for a film is very essential for a filmmaker. Dir. Murat Çeri in conversation with Divya Jay from CIFF team shares his experience of handling multiple departments of a movie and the importance of chasing a dream!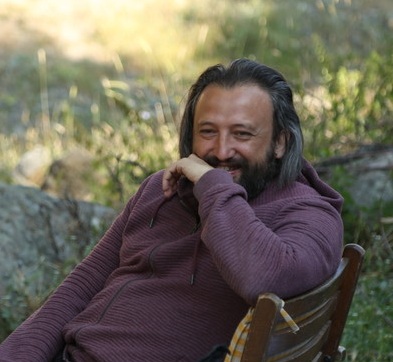 Divya Jay: What was your childhood like and what got you interested in filmmaking?
Dir. Murat Çeri: My childhood was in a fairy tale world in a village. I also started dreaming when I started to comprehend. Every director's career begins with his first dream. Only some dreams can take longer than expected.
Divya Jay: What are the hurdles in the path of a filmmaker?
Dir. Murat Çeri: If I could, I'd just make motion picture. But I was able to shoot my first feature film when I was 40. Our only problem is financial matters, difficulty funding our film. When you do a job with love, other troubles stop being a problem. Maybe after this movie, it may be easier to find financial resources for our second film.
Divya Jay: What genres of cinema do you like making?
Dir. Murat Çeri: Before shooting my first feature film; documentary, TV show, animation promotion and short film were all realized. While doing all these, I always had the dream of making a feature film.
Divya Jay: What does it take to be a good filmmaker?
Dir. Murat Çeri: Stop being a part of other people's dreams and chase your own dreams.  Although cinema is a collective business, it is the dream of a single person.
Divya Jay: How is short filmmaking different from feature films?
Dir. Murat Çeri: As I said, I shot all kinds of movies.  However, a feature film is very different.  I was the producer, director, scriptwriter, editor, etc. of everything I did until the feature film. But a feature film is a very collective thing. I realized that the more people who know about this business touch the film, the more valuable it is.
Divya Jay: Do tell us something about how IN MY DREAM happened.
Dir. Murat Çeri: My movie IN MY DREAM is full of my childhood memories. Picturizing the people I met in my village life.  Transferring a world I miss, to film as far as I remember. Tarık in the movie and his connection with the colt is a real event that I experienced years ago.
Divya Jay: How did you pick your cast and crew?
Dir. Murat Çeri: Perhaps the most criticized aspect of the movie is that we do not feature star actors.  I chose children from amateurs who have never acted. I wanted children to behave like themselves, not a role child.  I worked with unnamed actors, except for one or two adults.
Divya Jay: What kind of movies do you watch?
Dir. Murat Çeri: I'll tell you the ones I don't like most; I hate dystopian stories, the dark world of the existentialists.
Divya Jay: A message for aspiring filmmakers.
Dir. Murat Çeri: Do you have a Dream? Then you can always find a reason to fight.
Divya Jay: How do you feel about IN MY DREAM playing at the 18th CIFF?
Dir. Murat Çeri: When I saw the selected films, I felt privileged myself and my movie.  Thank you.