Divya Jay from CIFF team chats with up National & State Award winner, Mr. Avinash Shetty, to understand how he picks the films he produces and what do film festivals mean to him and his films.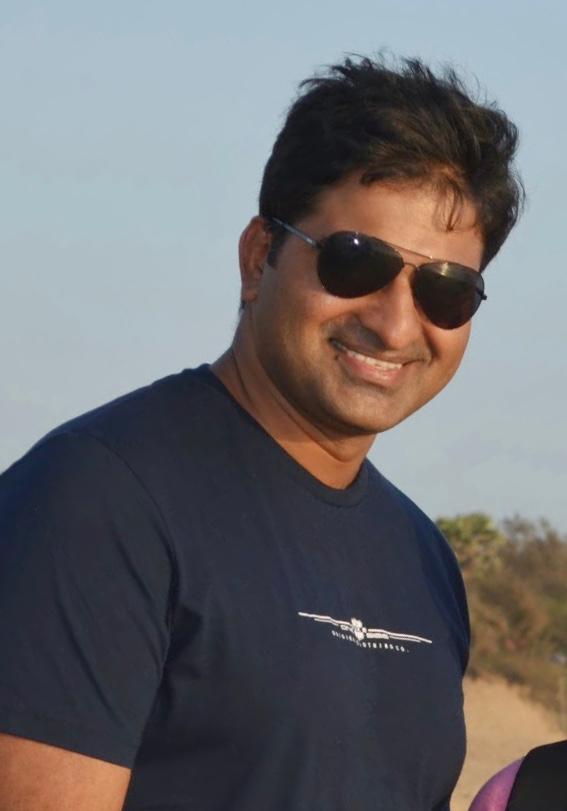 Tell us something about your journey of getting into films.
I started my film production career in 2014, before that I was doing documentaries and corporate films. In 2014, I did the Kannada movie 'HARIVU', which only both National and State Award. After that I did a couple of experimental films and commercial films. In 2018, I produced the film 'AA KARAALA RATRI', this was also a State Award winning best feature film. 'PINGARA' is the 11th film that I am producing. Being a Mangalorean I wanted to make a Tulu film that would have a global reach.  This is how me and Dir. Pritam Shetty worked on this film. This is the 2nd time my film PINGARA is being shown on the Big screen.
When did you develop interest in films?  
I started my own company called OM Production House which was into corporate films, documentaries and animation films. I have done my studies in Multimedia. I was truly interested in making films and in 2014 is when I jumped into the film industry. In a span of 6 years, I have done almost 12 films. My 12th film is called 'MASANADA HOOVU'. The film has been censored and is slated for a release soon.
What kind of movies do you watch and how do you pick scripts?
I have been watching world cinema for a very long time now. I find them to be very rich in content and that is what inspires me to make real-life stories that can teach our tradition and culture. I keep my Saturdays free to listen to stories from scriptwriters. This is a regular practice for me. My inspiration is film festivals only. I keep listening to stories from young directors and if my thinking and theirs matches then we go ahead and work on it as a team.
How do you pick the subject of your film?  
I love to make films on emotional subjects. Movies that would make the audience cry at the end of the film.
Do you take part in the casting process as well?
I involve myself also in the script process, but when it comes to casting I prefer to give the entire liberty to the Director of my film. The story process and screenplay I definitely get involved.
How do you strike a balance between a good script and it generating revenue?
I send all my initials first to the festival market. Once they have done a full circle in the festival market is when I take it to the commercial-movies market and to the theatres. Theatre viewers are generally very small for festival films. But thanks to OTT I am now looking at having most of my films on OTT because the reach of my films would be much better and much bigger through OTT.  
How has the pandemic affected the cinema industry in general?
During such tough times, films or entertainment is the last thing that people would want to spend money on. Everyone has their own financial commitments and after all basic necessities somewhere towards comes watching a film in a theatre. It will take more time for most people to get back to theatres and for things to get back to normal. Film Festivals come to our rescue during such testing times. It's these festivals that tell us that cinema is also an essential aspect of life.
Tell us who and what about films inspired you.
I started watching films very passionately right from college days and it eventually became a habit. W.r.t. Content-oriented films I developed interest after watching Dir. Girish Kasaravalli sir's classics. They inspire and motivate me a lot to make rich content oriented movies. I am very fond of Iranian films. I also like watching Korean films. Recently I have started watching new-age Bangladeshi films and I seem to like them a lot.
Please give a message to aspiring filmmakers.
Give your 100% in making films and passionately make films and only then the outcome will be good.