I was studying in 9th standard when Kannada actor, Upendra, visited my school for a film shoot. I had absolutely no idea about films till then. My friends are the ones who told me about Upendra and that he is a renowned director and actor. I stayed back to watch the shoot. I observed that Directors gain huge respect from people. I was in class 10 when I started watching movies big time, that's when I decided that I wanted to be nothing, but a Director. That was my starting point to get into films.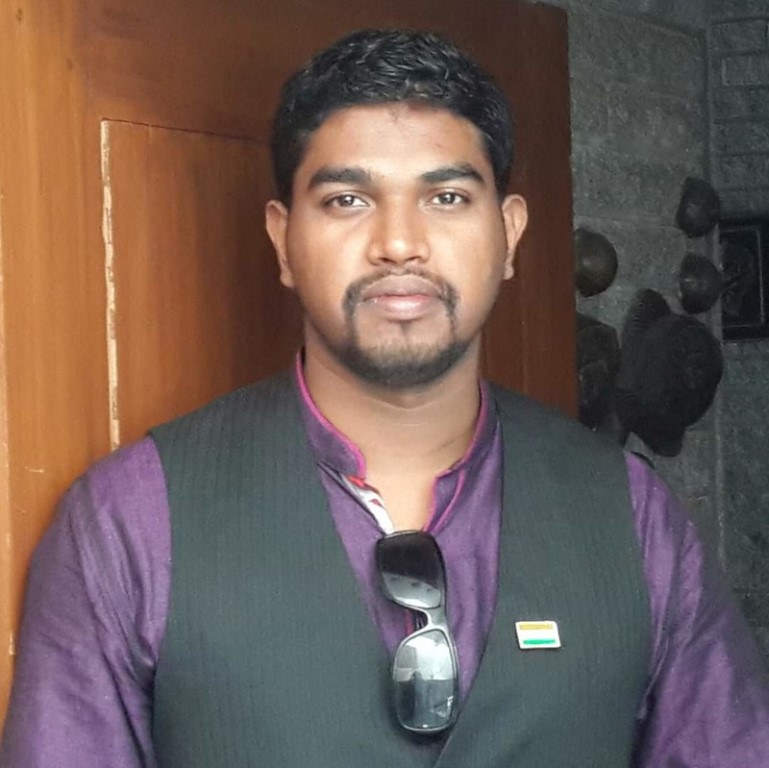 Then I spoke to my dad who was in Mumbai at that time that I wanted to get into films and he said he would help me realize my dream. Later I heard about the award-winning Director, Mr. Rajeev Mehra (has done serials like Office Office and is the one who introduced Shahrukh Khan into films), I went and joined as his assistant and worked with him for about 10 years.
I worked as his associate in about 8-10 TV serials. In 2011 I started working as an independent film director for serials. Radha Kalaynam is my debut serial and it became a super hit! After that I have worked and produced another 10 serials. After this I got in touch with Mr. Avinash Shetty (Producer of PINGARA) and we decided to do the film, PINGARA.
I was always interested in acting in dramas and writing stories. I did not know much about films till I got to see Upendra at the shoot. I have always loved and still love to watch cartoons. I am fond of watching films like Jungle Book and Spiderman. I have always loved watching films of eminent filmmakers like Mr. Girish Kasaravalli and Mr. P Seshadri. Realistic movies inspire me a lot.
I have always wanted to make realistic films like them and that's how PINGARA happened; I love the fact that it shows Mangalore and Tulu Nadu culture in a very beautiful way.
Be it commercial or parallel cinema, it all depends on the story. I would love to make both parallel and commercial cinema. My next movie is an out and out commercial film since that's what the script demands. I always work based on what best format the film could work in.
I can scriptwrite another Director's film, but I cannot direct a film written by someone else. I became a Director so that I can bring out the stories in me, to reveal the art inside me. Whatever happens in and around is what inspires me the most; I want people to connect with the kind of films that I make. I like Director Bala's (Tamil films) movies a lot; I watch each and every film of his. I even like the films of Dir. Manirathnam and Dir. Shankar.
I don't think any school or institute can make you a filmmaker; that has to come from within you. It can guide you on the path, but the inspiration has to be something in-built in you. I have made 1 short film before starting to make TV serials. Though I have worked on a lot of film formats, my favourite kind of films are the ones like PINGARA which have close to nothing commercial, but are rich on content and teach you so much about the culture of a place. I am doing another movie based on Yakshagana.
Though the entire family's responsibilities have been on me since 2006, mom always asked to follow my dreams. She hadn't watched a film for about 18 years of her life. She said that the first film she would see after such a long gap would be my film.
If you want to be a Director, never look at it as a job… make it your passion!