Divya: When did you decide to become a filmmaker?
Mahdi Torab Beigi: 'At the End of Evin' is my first movie, but I made a couple of short films before this. The love for literature, poetry and scriptwriting are the reasons that led me down the road of filmmaking.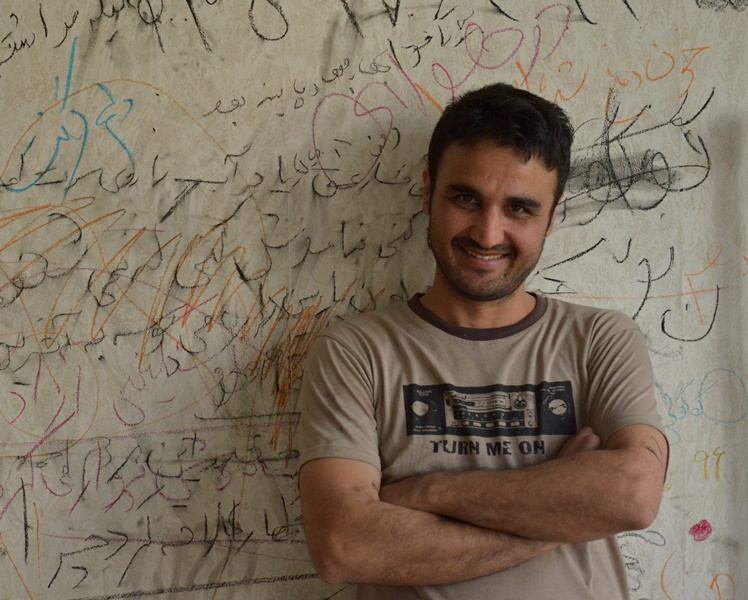 Divya: Is a degree related to films a 'Must' to become a good filmmaker?
Mahdi Torab Beigi: Not necessarily! Cinema is based more on vision and worldview than the technique itself. What is most important is to have a point of view of the world and put it into words and on the big screen.
Divya: Your favourite filmmakers and all-time most liked films?
Mahdi Torab Beigi: Michelangelo Antonioni, Jean-Luc Godard, Robert Bresson, Michael Haneke, Stanley Kubrick, Martin Scorsese, Satyajit Ray to name a few.
Divya: Which is your favourite genre in movies and do you plan to stick to just 1 genre in the movies you make?
Mahdi Torab Beigi: Today's world is full of news and phenomenon which makes the audience feel numb against them. In our eyes, horror and thriller can be a better genre to talk about what's happening in the world and attract the attention of the audience.
Divya: Where have you always wanted to shoot one of your films?
Mahdi Torab Beigi: Due to the cultural similarities between our country Iran and India, and considering the fact that India is a multicultural country in our mind, we always loved to make a movie there. Cinema has a worldwide language and we can talk about different cultures in this language, so India is a good country to talk about these differences.
Divya: One of the main characters of your movie is never shown on screen right till the end, how and what made you come up with such a unique concept?
Mahdi Torab Beigi: Traditional societies are always looking for similarities and they want to make everything united and neglect whatever that tries to be different from that unity. Amen is a victim of this negligence from the beginning and it seems like she doesn't exist at all. Besides that we are challenging our character by not being visible to the eyes, and we believe that makes our character to be also seen for the same reason.
Divya: Should the script and directing of a movie always be done by the same person?
Mahdi Torab Beigi: Not always. But the idea which is developed by the director, can be more and more related to his own world and point of view of the story.
Divya: Challenges faced by you as a filmmaker?
Mahdi Torab Beigi: Basically, when you are going to focus on a sensitive and controversial social subject, censorship would be the first challenge on your way. Amen, as a minority community member, was the subject of many challenges. These challenges were also on the way of production, point of view of story and even location selections.
Divya: A piece of advice to the upcoming filmmakers
Mahdi Torab Beigi: Cinema provides the opportunity of speaking up about the untold stories of this world, don't lose this chance!
Divya: How does it feel to be part of the 19th Chennai International Film Festival?
Mahdi Torab Beigi: I would like to mention again that India is a country of cultures and the selection of our movie in Chennai International Film Festival is a great honour and pleasure for us.