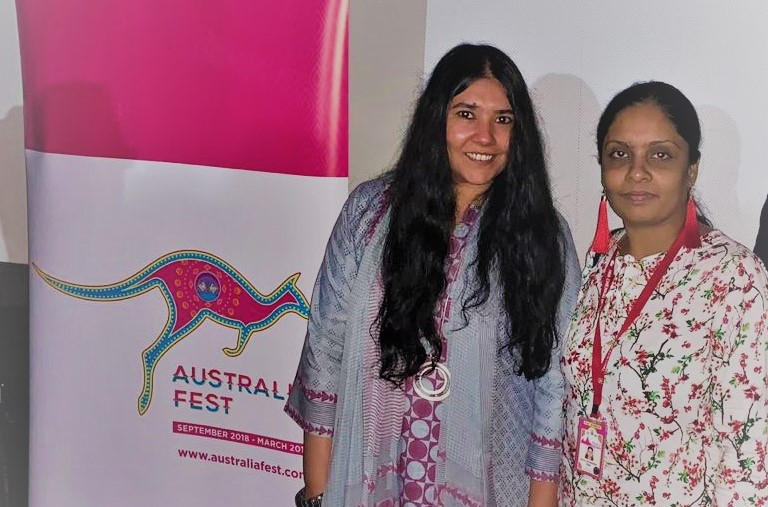 Ms. Naina Sen is the Director of the Australian movie, THE SONG KEEPERS. I (Divya Jay) caught up with her when she came down to Chennai for the screening of her movie to know what inspired her to make such a beautiful and heartwarming movie! Naina Sen has been nominated twice for her movie, THE SONG KEEPERS. She is easy going and friendly and shares what went into making the movie and why she even decided to make this film…
Me: How and why did you pick this subject and make a documentary out of it?
Ms. Naina Sen: Right from the days when I started my UG in English Literature in Delhi till today am fascinated by the idea of cinema and storytelling. I have always been intrigued by documentaries and non-fictional cinema. I wanted to make a movie on something very realistic and bring some lost and forgotten story to light. I have been living in Australia since the time I joined the Film School in 2001.
For the last 8 years, I have been working with Aboriginal people and trying to understand what keeps them going in preserving the tradition and culture that their forefathers left for them. I have personally interacted a lot with these women and find them to be truly inspiring. They reunite a lost collection of 16th Century baroque & early-romantic hymns with the German Lutheran church, it is actually a meditation on complexities of cross-cultural exchange.
All this and more has motivated me to the level of making a documentary out of it since I wanted the world to know of such wonderful and beautiful music and the wonderful charm that the women of the choir possess. As I earlier said, I have spent 8 years working with these women and it took 4 full years to make a movie out of it. The Song Keepers is very much a film about relationships. It wouldn't have been possible without the active participation of the women of the choir, specifically the senior women of the choir.
Me: What was your main motivation in making this film?
Ms. Naina Sen: The women of the choir are my first and most important motivation in making this film. From when I first met them to how we are good friends now is an amazing journey for me. I really love them for the way they are, the pride they take in preserving their music and the power they have within them! These women are totally amazing and beautiful souls…
Me: What's the one thing you would like to tell aspiring filmmakers?
Ms. Naina Sen: If you don't believe in your IDEA, no one ever will! Believe in yourself and your idea completely and go ahead and make the movie, then the world will appreciate your efforts and applaud you!
Me: Thanks a lot for your time and for such nice and encouraging words to the next gen. It was really nice talking to you, wish you the best of health and happiness. Best Wishes…