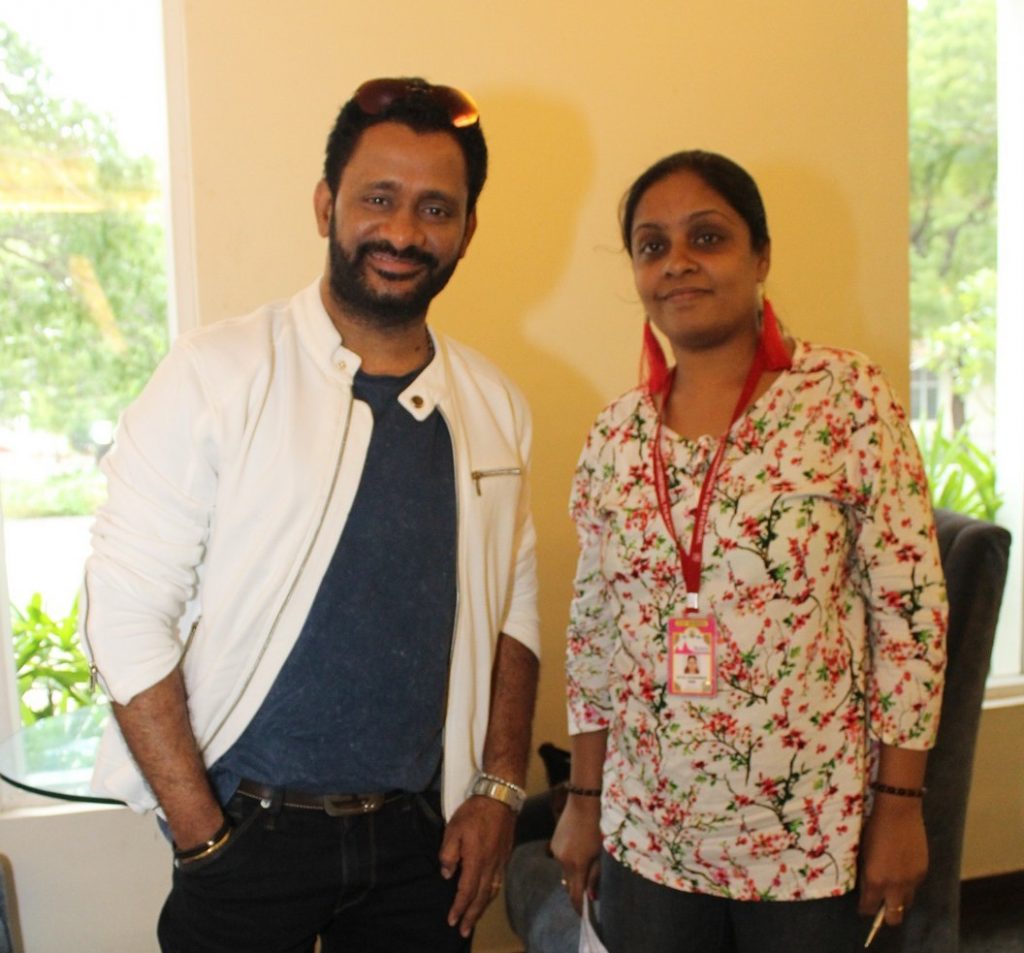 Mr. Resul Pookutty, the Oscar winner for 'Slumdog Millionaire' was at the 16th Chennai International Film Festival for the Indian Premiere of his film 'The Sound Story'! I (Divya Jay) managed to steal a few minutes from his busy schedule to learn about his journey from being a Physics grad to becoming the Best Sound Mixing person and winning an Oscar award and made all Indians proud…
Me: How and when did you decide that you wanted to get into Sound Mixing?
Mr. Resul Pookutty: (Smiles)… To be honest with you, Sound Mixing happened to me by sheer accident! When I was at college where learning Physics, all I knew was that I wanted to specialize in superconductivity and win a Nobel Price for my country! But as it is rightly said Man Proposes & God disposes!
I was told about a Sound Mixing course (at Film and Television Institute of India) by one of my friends and I decided to take it up. I thought it would become an extension of the BSc that I had completed. Sadly when I applied for the first time, I didn't qualify for the course. But then this process got me real interested in watching and understanding the world of cinema. I found my calling for cinema now and I am really glad that I decided to follow my heart and go on with my calling…
I didn't give up and decided to apply for the course again and meanwhile took up a law course in Trivandrum and I made sure to be part of every artistic movement parallel. I even started exploring and understanding the technical know-how of sound mixing. Because of all this homework that I did, the 2nd time when I applied I got selected for the Sound Mixing course! And to add to it, I got the First Rank and studied on Full Scholarship! After all, following my Heart is what kept me going all the time…
Me: Is there a message would like to pass on to youngsters pursuing Sound Mixing?
Mr. Resul Pookutty: There is no shortcut to Success in life… Perseverance, stability and hardwork are the 3 most important things in a person's life which can take wherever they wish to go… Keep this mind in and your dreams will for sure come true!
Me: What are your current and future plans in your professional life?
Mr. Resul Pookutty: I am just done working on the movie, 2.0 starring Superstar Rajinikanth and directed by Mr. Shankar. We have introduced a new format in the movie called the SRL 4D (Shankar, Resul, Lyka)! It's the first-of-its-kind and it makes me feel immensely happy and proud…
This format is being introduced to the world exactly 10 years after I won the Academy Award for Best Sound Mixing in the movie 'Slumdog Millionaire' along with Richard Pryke and Ian Tapp.
It also gives me joy in telling you that my movie 'The Sound Story' is in the run for the prestigious Oscars as I am talking to you right now! As I look back on my life till now I feel really happy for the way life has being treating me…
Me: Wishing you the best of everything that life can give and hoping that you continue to make India proud with your amazing talent and creativity. Best Wishes…