Ms. Divya: How did your journey of becoming a filmmaker begin?
Dir. Shrikant: Movies have always fascinated me. But I never knew the world of movies. I always wanted to become an actor like most others. However, because of the lack of knowledge about movies, I thought one man does everything, and that's the actor. That's the reason I actually started writing. But as I grew up, I understood that there are different set of people for every work. When I was pursuing my engineering, I was a singer and we had a band and we use to perform. I had inclination towards filmmaking, but I wasn't so sure about it. I had a friend of mine who use to have amazing movie collections. He was the one who introduced me to parallel/world cinema. He showed me a film called Requiem for a Dream directed by Darren Aronofsky. The film blew me away and shook me to the core. It didn't leave me for months. That's when I understood the power of cinema and what it can do the audience! That's when I actually started taking filmmaking seriously.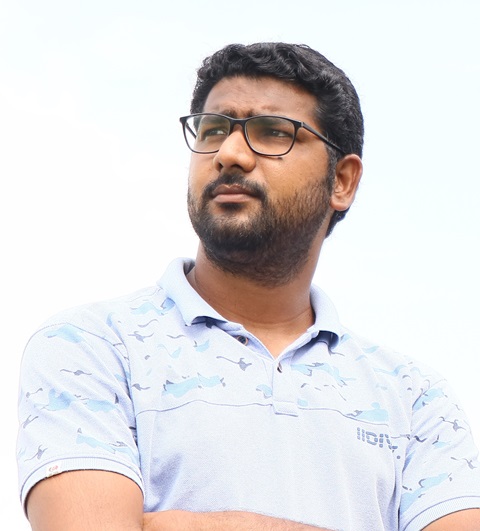 Ms. Divya: Does one need a film degree to make good films?
Dir. Shrikant: Well, I am not a trained filmmaker. I am a self-taught one. One needs a lot of patience and dedication to learn by oneself. I wanted to take formal education in filmmaking. I even gave the FTII entrance exam and cracked it in the first attempt. But I was not allowed to sit for the orientation round. But by then I was already working in the industry. Being from film school helps a lot, it helps in building contacts, people have faith in you, whereas in case of a self-taught filmmaker it's very hard for us to convince someone that we can do it. Film schools have their pros and cons. So, I don't think it's a must to become a good filmmaker.
Ms. Divya: What are your most-liked classics?
Dir. Shrikant: My biggest influences have been Martin Scorsese, Quentin Tarantino, Alfred Hitchcock, Anurag Kashyap, Sergio Leone, Darren Aronofsky, Vijay Anand, Sriram Raghavan and many other contemporary filmmakers. I can go on and on about it. Like I said the most influential films in my life has been Requiem for a Dream. Some others are Mean Streets, Goodfellas, Pulp Fiction, Gangs of Wasseypur, Johnny Gaddaar, Raging Bull.
Ms. Divya: Your favourite genre in movie making?
Dir. Shrikant: My favourite genres are crime and thriller. I relate the most to it and I always feel it takes a lot of control to direct a crime drama or a thriller. One needs a lot of study as a director to handle these genres. I want to try different genres like horror and comedy. If any good scripts come to me, I'd love to direct them.
Ms. Divya: Your thoughts on Vartul being part of 19th CIFF?
Dir. Shrikant: I am honoured to be a part of the 19th Chennai International Film Festival, it's very special for me as it is the first screening for 'Vartul'. The pleasure is all mine. I want to thank each and every person at the festival for being so kind to me.