My journey began quite a long time ago. I did a course from the Film Institute in Pune (1986-1989). In those days, not many people from Orissa were into filmmaking because the Odia film industry was pretty small. For a profession, not many people wanted to pick the film industry due to many reasons.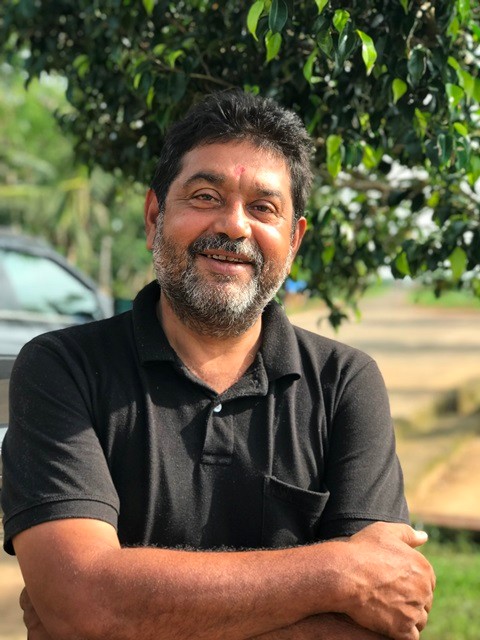 There was an interest in photography at my place and my father is a book publisher; so there was an air of creativity always around me. This was something that triggered me to think of getting into this field.
The advantage I had was that the whole Indian new wave of cinema was emerging at that point of time and this was very inspiring for me and a lot of other young filmmakers. These films were not mainstream films, but are very radical films. This is when I decided to get a little adventurous and try and make offbeat films. I am definitely more of an independent filmmaker.
To sustain interest and passion in this field has been very difficult and I have always been very clear that I did not want to venture into commercial cinema. I decided to do Josef because it was a realistic story and was very beautifully written. This is my 4th feature film. I instantly related to the film.
We are celluloid people, but everything is going digital these days; so we are all trying to adapt to the new technology and get ourselves up-to-date. My passion for cinema is what keeps me going despite all odds. I always wanted to retain the purity of a film in some form while trying to maintain a balance. I have made feature films in Odia and Hindi. I am more into making documentaries.
Most of my cast and crew for the film Josef are from the National School of Drama in Delhi and at this stage more than knowing whom to pick for a role, I have better understanding of whom not to take! All the actors that I have selected were chosen for the role without auditioning…
When we had celluloid we were very careful while taking a shot, now the digital camera is so handy. This is an advantage and disadvantage at the same time. Young filmmakers need to understand that going through the rigour and language of cinema is very important while making a movie to retain the purity of cinema. Understanding the fundamentals of filmmaking is very important to move to the next step easily. Don't let the machine do the work for you, instead let your mind and imagination work its magic.