Micha Lewinsky is a new age Writer & Director who has 8 wins and 10 nominations to his credit till date. Right from being recognized as the 'New Swiss Talent' in 2005 at the Locarno International Film Festival to making Moskau Einfach! in 2020 (playing at the 18th CIFF) he has come a real long way on the path of his filmmaking journey. Divya Jay from the CIFF team chats up with him to understand his journey and what's his definition of success!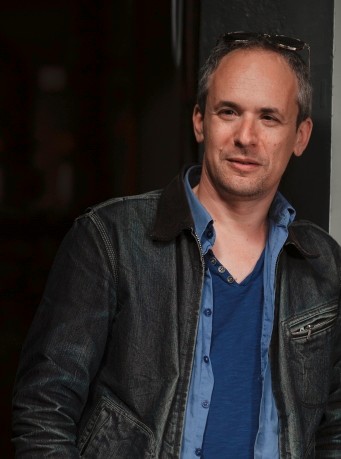 Divya Jay: Please share your journey of becoming a filmmaker with us.
Micha Lewinsky: I was playing guitar and organizing cultural events, before I tried to write my first screenplay. Directing came years later… I never learned it. I just tried.
Divya Jay: What are the difficulties you face as a filmmaker?
Micha Lewinsky: The main challenge is to accept my own limitations. Every artist knows how much could be improved. It´s sometimes difficult to go on and try to be better than you are.
Divya Jay: What genres of films do you make?
Micha Lewinsky: I mainly work on features and sometimes series for TV.
Divya Jay: What does it take to be a successful filmmaker?
Micha Lewinsky: I really don´t know much about success. But I always appreciate it a lot, if a storyteller is honest to the audience. Nobody is perfect. There is no such thing as pure good or bad.
Divya Jay: Tell us about the making of your film ONE WAY TO MOSCOW.
Micha Lewinsky: This film tells the true story of secret police in Switzerland. Until 1989, cold war split the world in two. And Switzerland was also divided. I tried to tell this chapter of Swiss history with humour and honesty. The screenplay is written by 2 amazing screenwriters. Otherwise this film wouldn´t exist.
Divya Jay: How do you choose the star cast for your film?
Micha Lewinsky: I cast. We try. We work until it fits. It´s so difficult to cast a comedy, because being a great actor isn´t enough. Timing is almost impossible to learn. I´m very happy that all these amazing actors played a role in my movie.
Divya Jay: Please give a message to aspiring filmmakers.
Micha Lewinsky: Don´t follow any rules. That's the rule.
Divya Jay: Do share a few words as to how you feel about your film being shown at 18th Chennai International Film Festival.
Micha Lewinsky: I´m happy and sad. I would have loved to be with you now. I hope there will be another film that allows me to come to the Chennai International Film Festival one day!