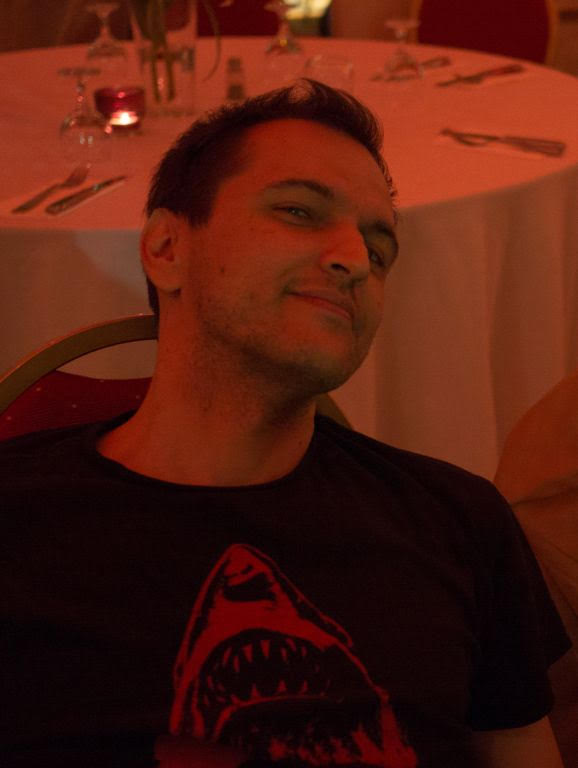 France-based Director and Writer of the film JUNK LOVE, Mr. Pierre de Suzzoni has a chat with Divya Jay (CIFF team) to tell us about his film and when he even decided to become a filmmaker. Mr. Pierre de Suzzoni says Make Movies Your Style, never try to just copy someone else's way!
Divya: What got you interested in films and filmmaking?
Mr. Pierre de Suzzoni: My interest in cinema began as a kid with the 1980s American blockbusters like ET, Star Wars and Tron. I mainly watched these movies on some wasted VHS. Actually, it helped me 'escape' from school that I hated so much (as I was a very introverted kid) chuckles.
Then I grew up to become even more anxious and terrified by this world – but in a more grown up way – and I found myself automatically attracted to less commercial cinema, this was mainly initiated by some cool teachers and the guy who did 'La Femis' (among the most famous cinema schools in France). I was only about 20 then. Hence, there appeared on the scene Pasolini, Bergman and Antonioni and all those independent American Directors such as Lynch, DePalma and Carpenter. I used to watch Japanese, Korean and HK Cat III movies & strange exploitation genre films (mostly from Italy, like Giallo).
My spectrum of interests in cinema is very large, and all motivated by my will to find some sense in this whole human life. And find some love too inside, I guess.

Divya: Please give a short background about what you were doing before 'JUNK LOVE'.Mr. Pierre de Suzzoni: I first went to 2 French film schools. Not the most famous ones, but way enough to learn some basics. Then I was in the army, in the cinema department. After this, professionally, I ran a film production company that I quit when I was spotted to be a Senior Art Director in a big internet company (that produced media content for the web such as cartoons & documentaries), I did some personal art stuff which got awarded and made 1 short film. Then I did Junk Love.

Divya: Please share your experience of being a director/script writer.
Mr. Pierre de Suzzoni: Talking about Junk Love, it was an odd experience to say the truth. But I really learnt so much with that 'odd' and rich experience. I can tell it was a sort of violent crash-test. Technically and artistically speaking, I know what I don't want already, and that's all that matters in my opinion for now.
I guess no movie school can really teach you how to make a movie, until you get hands-on experience. Doing/writing a movie is very complex, and I guess it cannot be learnt at any school, but only in a whole life "crash test" process!

Divya: What advice would you give to aspiring filmmakers?
Mr. Pierre de Suzzoni: You're on your own, build your own system and produce your movies yourself (at least the first few ones). Digital technology has everything now for you to make your own movies. Don't wait for something or someone to do it for you. Just make movies your way!
Wishing Mr. Pierre de Suzzoni and his movie amazing success and hope to watch more films from him in the years to come!