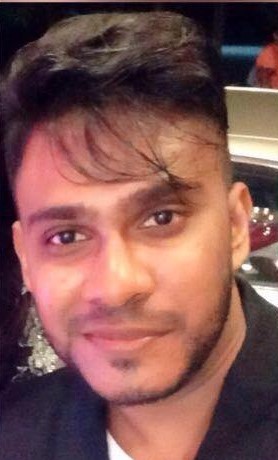 Tamani, the Malaysian film by debutant feature film director will be showcased at the 17th Chennai International Film Festival. Divya Jay (CIFF team) chats up with him to understand his journey of becoming a filmmaker and what he feels about his movie debuting at the 17th CIFF.
Divya: Can you please share your experience of directing a feature film for the first time?
Mathan: This is my first feature film, but I have worked on 4 short films before this. I would definitely say that there is quite a lot of difference in making a short film and a feature film. One is time duration, the time required to make both kinds of films is phenomenally different.
In a feature film, each individual has a role to play and coordinating between all the people and seeing if everything is going on smoothly is the biggest challenge I faced. Casting is the next big task that I faced since I had 60 people to cast for my movie Tamani. I had to meet and brief all the 60 people prior to the start of the movie shoot which in itself was a huge and new task for me, but it was an extremely good learning experience as well. The other part where I faced some challenge is the post production. The amount of times in both these film formats is considerably different!
However, I would like to say one thing for sure that the amount of hardwork and passion a filmmaker puts into a short film or a feature film is all the same and the dedication with which we do it, doesn't change a bit.
Divya: What got you into filmmaking and when did you decide to become a filmmaker?
Mathan: Am a Doctor by profession and have completed my degree in medicine from Indonesia. I even practiced as a Doctor for a while. I somehow had the feeling that I wanted to get into script writing and filmmaking since I am very passionate about it. I wrote the script for Tamani when I was in my final year of college. Once the work for this movie started I understood that I am made for filmmaking and am currently working on my 2nd feature film. I have been written stories right from the time I was 11 years old and love scriptwriting ever since.
Divya: Who are some of the filmmakers who inspire you or whom you are very impressed by?
Mathan: Mani Rathnam sir inspires me the most. The other 2 people who I am very impressed by and for whom I feel I can learn a lot are Shankar sir and Vasanthabalan sir. I watch all their movies, I see how they direct movies and they concentrate on different aspects and I learn from all of that.
Acting wise I am very fond of Vikram sir and Surya sir, the way they mould themselves for the movie and the way they portray themselves is really amazing. I am truly charmed and inspired by the way they are and the kind of films they make.
Divya: Which are some of your favourite movies and what makes you like them so much?
Mathan: One of the movies which am really fond of and is very close to my heart is Vasanthabalan sir's 'Angadi Theru'. This is a movie where all the emotions like love are put into 1 single movie! Otherwise all of Mani Rathnam sir and Shankar sir movies are my most liked.
Divya: What's that one piece of advice or learning that you would like to share with aspiring filmmakers?
Mathan: Always keep learning in life. I make sure to learn something new with each passing day. Learn something from one and all you work with in a movie; be it the cinematographer or an editor do understand the nitty-gritty from their point of view and you will definitely become a good filmmaker. Being a good learner is the key to becoming successful in anything and everything you do.
I am really happy and delighted that my first feature film TAMANI has been selected for the 17th Chennai International Film Festival. This has definitely come as a BIG and pleasant surprise for me. I have always had great regards for Kollywood (Tamil) filmmakers and for my movie to be shown as one among them is a great privilege for me.
Wishing S Mathan best wishes for a bright future ahead and with all his future filmmaking assignments!
TAMANI will be screened on 13th Dec at 8 pm (Devi Bala theatre)